Tablao Flamenco La Quimera
Photos of Tablao Flamenco La Quimera.
Tablao Flamenco La Quimera is a perfect place to enjoy forgotten dancing and singing. In this tablao, flamenco performances and cuisine are distanced from commercial trends, so that visitors can enjoy a unique evening.
They avoid modern technologies and offer a real flamenco show: singing, guitar, dancing and hand-clapping. An essential and natural flamenco without using microphones.
The only ingredients are heart, soul and the dedication of the artists who perform without any script.
Practical Information
Location
Calle de Sancho Dávila, 34
Madrid

View map
Book other flamenco shows in Madrid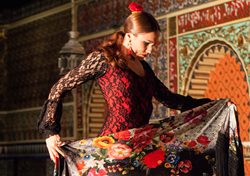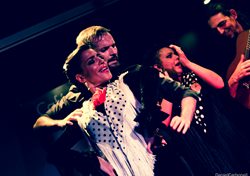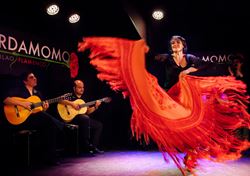 Cardamomo Tablao Flamenco