Essential Flamenco
Photos of Essential Flamenco.
Essential Flamenco is a tablao managed by the renowned flamenco dancer Juan Manuel Rodríguez García "El Mistela" and located in Disco Torero in the centre of Madrid.
It is a tablao where visitors can delight with the art of singers and dancers in great live performances. The stage is composed by caves made with bricks, which offers excellent acoustics without using any amplifiers. Performances make you feel the pure, intimate and emotional flamenco.
Practical Information
Location
Sala Torero. Calle de La Cruz 26
Madrid

View map
Book other flamenco shows in Madrid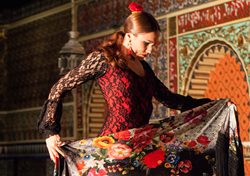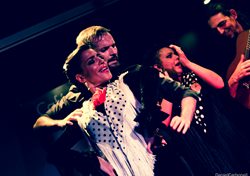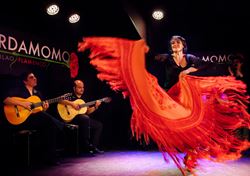 Cardamomo Tablao Flamenco