Corral de la Morería
Photos of Corral de la Morería.
Corral de la Moreria was opened in 1956 by Manuel del Rey, in a privileged location in the heart of Madrid near the Royal Palace (Palacio Real) and the historical center.
This is the most famous tablao flamenco in the world. It is decorated with Arab corbels and streetlamps from the 18th and 19th century so that visitors go back in time, creating a setting reminiscent of the original flamenco.
Throughout its long history, the finest flamenco artists have performed in this tablao: La Chunga, Pastora Imperio, Maria Albaicin, Mario Maya, El Güito, Manuela Vargas, Isabel Pantoja, Lucero Tena, Blanca del Rey and Antonio Gades.
Practical Information
Location
Calle de la Moreria, 17
Madrid

View map
Book other flamenco shows in Madrid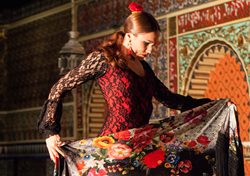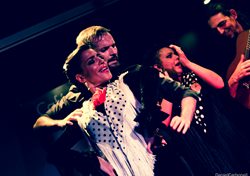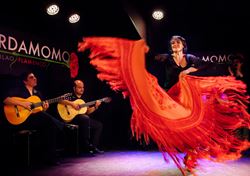 Cardamomo Tablao Flamenco