Café de Chinitas
Photos of Café de Chinitas.
Café de Chinitas is a tablao flamenco located in a ville from the 18th century and inspired by the oldest café cantante (live music café) in Spain: Café de Chinitas in Malaga, and by the famous poet García Lorca.
Manila shawls and bullfighting motifs decorate this tablao. Important sculptors such as Manuel Sanguino, who also sculpted the doors of the Cathedral of the Almudena, made their mark in the corners of this villa.
Practical Information
Location
Calle Torija, 7
Madrid

View map
Book other flamenco shows in Madrid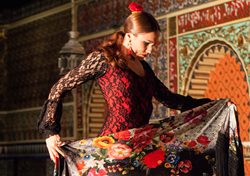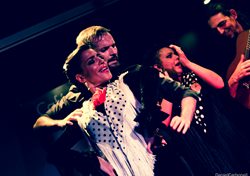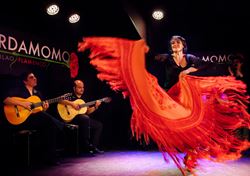 Cardamomo Tablao Flamenco