Tablao de Carmen
Photos of Tablao de Carmen.
Tablao de Carmen opened in 1988 to pay tribute to the great flamenco dancer Carmen Amaya, one of the most important figures in the history of flamenco. With her dance, passion, charm and art, flamenco was raised to the top. She was inspired by Charles Chaplin, Marlon Brando, Orson Welles, Fred Astaire and Greta Garbo.
This tablao is located in the Poble Espanyol of Montjuïc, an emblematic site, which was created for World Fair of 1929, to show the richness and variety of Spanish architecture. At the opening of this venue, Carmen Amaya danced before King Alfonso XIII, at a typical patio of Cordoba, called "Patio del Farolillo".
For these reasons, Tablao de Carmen is an emblematic venue in Barcelona. Its flamenco career has been rigorous since the beginning.
Practical Information
Location
Avinguda de Francesc Ferrer i Guàrdia, 13
Barcelona

View map
Book other flamenco shows in Barcelona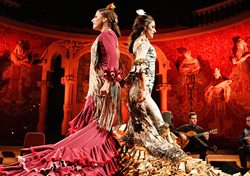 Flamenco show in Palau de la Música Catalana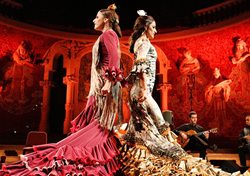 Flamenco show in Teatre Poliorama Barcelona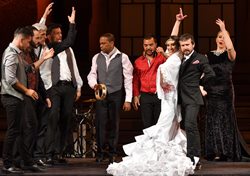 Flamenco show in Palau de la Música Catalana